Quenches thirst of skins stressed by modern life
Active cellular hydration
Biomimetic active ingredient
Extract of Acacia macrostachya seeds
Sustainable sourcing from Burkina Faso
INCI : Hydrolyzed Acacia Macrostachya Seed Extract, Maltodextrin (PCPC)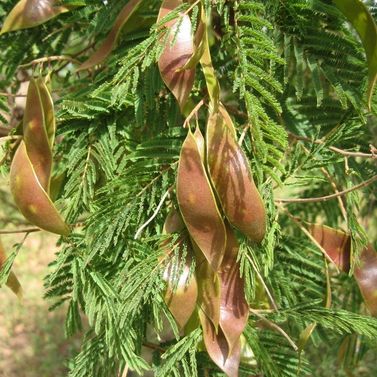 Efficiency
Redynamization of water flow
Water trap and water distribution in the epidermis
Control of water loss
Cohesion of the Corneum and Granulosum layers


AQUALICIA® Bio is certified as 100% Organic by Ecocert Greenlife according to COSMOS standard
African supply chain
Acacia macrostachya, a shrub native to Western Africa, grows in hot, dry environments.
This species has adapted to these extreme climatic conditions and developed a natural strategy for capturing the water it needs to grow.
AQUALICIA® BIO is a concentrate of peptides obtained from Acacia macrostachya seeds by a bio-enzymatic process that protects both people and the environment, patented by Laboratoires Expanscience.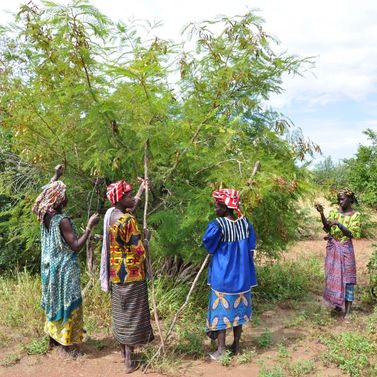 Illustration of our responsible actions
Learn more
AQUALICIA®Bio is an aqueous active ingredient, extracted from organic seeds of Acacia macrostachya, a small tree well-adapted to the hot and dry climates of the savannah.
AQUALICIA®Bio is also a biomimetic active ingredient as it replicates the concept of acacia, its tree of origin. It provides optimal and dynamic cellular hydration to the skin in conditions of extreme dryness and physical stress.

AQUALICIA®Bio improves water trapping abilities and therefore the water content of the stratum corneum by stimulating the actors involved in the NMF formation. It also optimizes water distribution and revitalizes the skin's water flow by restoring the expression of aquaporin 3, previously altered by defatting. 
Finally, AQUALICIA®Bio preserves the skin's water capital by stimulating transglutaminase activity, a key enzyme in the formation of the corneal envelope.

At Expanscience, we source our organic acacia seeds in Burkina Faso. We work with the Ben Nafa Kabo Artisan Women Union of Gassan since 2008, with the help of a local partner, based in Bobo-Dioulasso.
This women union won in 2010, the entrepreneurship award in Burkina Faso. Laboratoires Expanscience helped train 106 women in good harvesting practices when the supply chain was set up in 2013. Moreover, we financed the organic certification of the supply chain and we helped set up the nursing and sowing Acacia macrostachya and other species such as Eucalyptuses and Baobabs

This active ingredient is obtained through enzymatic hydrolysis, a COSMOS certified physical process which allows us to extract peptides and sugars from organic acacia seeds.
AQUALICIA BIO is also certified ERI360, an independant label which evaluates the eco-socio responsability of cosmetic ingredients!
 
See as well