The benefit of a rich fruit for a smooth exfoliation
for the face 
 
Exfoliating powder obtained from the dried and delipidated avocado
Sustainable sourcing from South Africa
INCI : Persea Gratissima (Avocado) Fruit Powder
 
Efficiency
Gently exfoliates the face and body 
Average particle size 300 µm
Removes impurities,
makes the skin looks more radiant
Softens and unifies the skin,
 and makes it easier for skincare products to penetrate

South American supply chain
Avocado research has been one of Expanscience's areas of excellence for the past 40 years.
This expertise is now illustrated by a number of patents. 
Avocado powder is produced by grinding whole dried fruits, delipidated using a unique process developed by our pharmaceutical production service.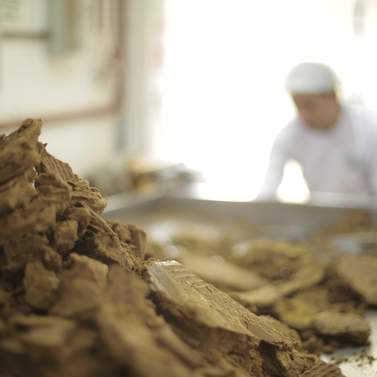 Illustration of our responsible actions
Learn more
For more than 30 years, Laboratoires Expanscience has made the avocado a product of excellence. By choosing to work with local partners in our South Africa and Latin America avocado supply chains, we are taking concrete action to combat deforestation, contribute to the economic and social development of producers and encourage good farming practices.
Avocado powder is obtained by grinding the whole dehydrated and de-lipidated fruit (pit, pulp and skin). The smooth avocado particles obtained, act in a soft and non-abrasive way on the skin surface.
An alternative to plastic microbeads, the vegetal scrub gently and mechanically removes dead cells and impurities from the skin. It accelerates the renewal of the epidermis and restores radiance to the complexion. Our Avocado Powder softens and unifies the epidermis and facilitates the penetration of skincare products.
 
See as well