Well-ageing, anti-exposome & soothing
Protects the skin from environmental & psychological stresses, in particular damages linked to cortisol
Eco-designed active ingredient
Holy basil polyphenols (Ocimum sanctum)
Ayurvedic plant sourced in Thailand
INCI : Propanediol, Water, Ocimum Sactum Leaf Extract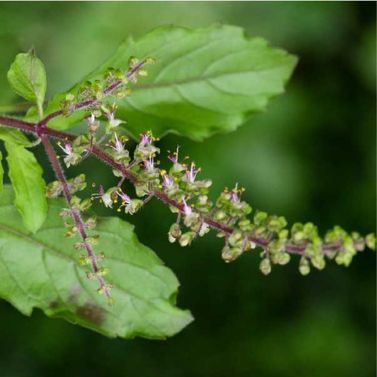 Efficiency
Strengthens cell defense to fight skin ageing
Protects the skin from oxidative stress induced by the exposome
Boosts cell energy & breathing to illuminate the skin
Protects and restores the essential functions of mitochondria, the energy factories of our cells
Reduces inflamm'ageing to soothe the skin
Decreases inflammation mediators production
 


*Raw material approved by Ecocert Greenlife, conform to the COSMOS Standard
Asian supply chain
Holy basil, commonly known in the Hindi language as Tulsi, is a very well-known plant used in Ayurvedic medicine. Acting as an adaptogenic plant by helping the body adapt to stress and find deep reserves of energy, the holy basil is considered as an "elixir of life".
AYUREDI® is an extract rich in polyphenols, obtained from holy basil leaves, using an extraction process that protects both people and the environment, patented by Laboratoires Expanscience.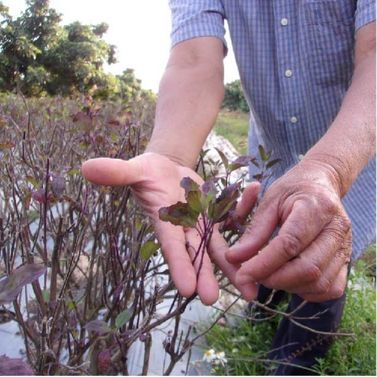 Learn more
AYUREDI® is an aqueous active ingredient extracted from the leaves of holy basil, or Tulsi in Hindi, sourced in Thailand. This plant is traditionally used in Ayurveda for its medicinal properties where it is considered an "elixir of life".
Holy basil is an adaptogenic plant that helps relax the mind and body by improving the ability to cope with the internal and external stresses of daily life.

This active ingredient is obtained by propanediol/water extraction, a COSMOS-approved process that concentrates the polyphenols of holy basil leaves (which are collected, dried and then ground).

AYUREDI® is a holistic well-ageing active that protects the skin from the exposome. The exposome is a compilation of stressors related to our environment and lifestyle. It includes pollution, UV exposure, nutrition, lack of sleep, but also psychological stress, which is increasingly present today and responsible for skin damage.

Our in-vitro studies have shown that AYUREDI® increases the skin's self-defense system by protecting it from oxidative stress induced by psychological stress while also protecting the cells' DNA by maintaining the level of Glutathione, a powerful antioxidant.
Our tests have also shown that AYUREDI®;
Boosts skin energy by protecting and restoring the essential functions of mitochondria, the energy factories of our cells.
Soothes the skin by reducing inflamm'ageing
Significantly reduces crow's feet and forehead wrinkles 
AYUREDI® improves the firmness, tone and elasticity of the skin, while visibly reducing redness! The complexion regains its radiance!
 
See as well