A refined butter to only preserve the best
A melting texture for intense moisturization
Butter obtained by pressure of Cupuaçu seeds
Refined to only keep the best
Responsible sourcing from Latin America
INCI : Theobroma Grandiflorum Seed Butter
 
Efficiency
Melts smoothly on the skin
and leaves a matte finish 
Leaves the skin smooth and supple
right after application 
Intensely moisturizes the skin,
as it retains water in the epidermis




*Raw material approved by Ecocert Greenlife, conform to the COSMOS Standard
South American supply chain
Cupuaçu is sourced from a tree in the Amazonian forest and belongs to the Cocoa family.
The butter sourced from its seeds can be used to make chocolate.
Cupuaçu butter is obtained by pressing the seeds of this fruit.
The unrefined butter is then refined in France using a process developed by experts at Laboratoires Expanscience.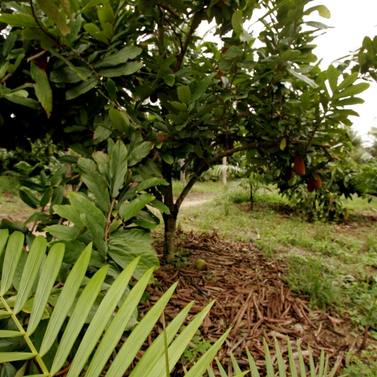 Illustration of our responsible actions
Learn more
Cupuaçu, cousin of Cacao, is a tree of the primary and rainy forests of the Amazon. Cupuaçu fruits, harvested from the ground, are known for their creamy and tasty pulp. 
In Brazil, Expanscience laboratories contribute to local economic development: the collection of the fruit brings a new source of income to the population and helps preserve biodiversity by avoiding deforestation.
The seeds are dried and then cold-pressed to obtain the raw butter. Refined in France according to the recognized know-how of Laboratoires Expanscience, the butter obtained is perfectly discolored and deodorized, with a very good stability to oxidation.
With a higher phytosterol content than other butters (shea, cocoa), Cupuaçu butter helps strengthen the hydrolipidic film and has repairing properties. Rich in moisturizing fatty acids, Cupuaçu butter is also very nourishing.
It is a true vegetal alternative to lanolin, thanks to its excellent capacity to maintain the moisturization of the skin. The butter of Cupuaçu relieves and softens the driest skins and repairs desiccated, damaged hairs. All its delicacy lies in its inimitable fondant which gives to the formulas a "velvety" feel.
 
See as well