A sunny oil with a spicy fragrance
Anti-oxidant 
 
Rare oil extracted from lupine seeds
Sustainable farming in France
INCI : Lupinus Albus Seed Oil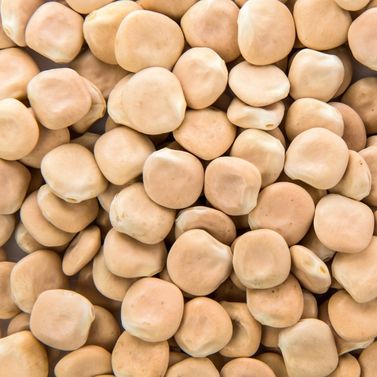 Efficiency
Gives a natural amber color to the formulations

Protects the skin from external agressions
thanks  to its high content of carotenoids and vitamin E




*Raw material approved by Ecocert Greenlife, conform to the COSMOS Standard
French supply chain
Lupine is a legume whose seeds are very high in protein and secondary oil. This plant is an important source of molecules for cosmetic and nutritional products.
Lupine oil is extracted from sweet white lupine seeds.
Low in lipids, the seeds produce a rare oil.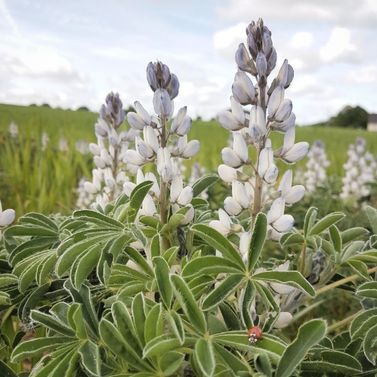 Illustration of our responsible actions
Learn more
Lupine is both an ornamental and widely cultivated plant (California, the Andes, Australia, etc.) from the Mediterranean Basin. There are over 200 species and it is mainly known for the nutritional properties of its seeds.
Its flour, which is gluten free, is also increasingly valued and used by the food industry.

It is a highly valued plant in agriculture, not demanding, very prolific and capable of taking up minerals without the need for phytosanitary treatment. Lupine is capable of enriching soils, which has earned it the nickname of "green fertilizer".
The lupine used by Laboratoires Expanscience is grown in western France following sustainable agriculture principles, as part of an approach to make use of by-products.
Our Lupine Oil is extracted from the seeds and refined using a supercritical CO2 extraction process, a green & environmentally friendly method, which is also COSMOS approved.
Lupine Oil is nourishing and ideal for all types of anti-aging formulations (face and body).
See as well