Takes care of weakened and damaged skin!
Repairs, remodels & soothes
Patented, eco-designed active ingredient obtained by molecular distillation process
Concentrate of precious molecules from Virgin Maracuja oil
Sourced responsibly in Perou
INCI : Passiflora Edulis Seed Oil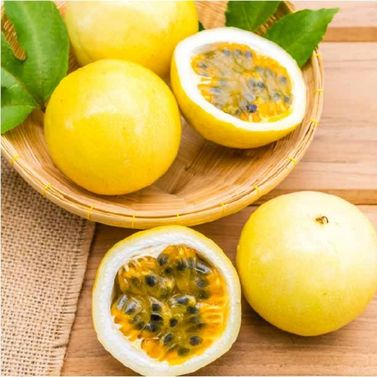 Efficiency
Repairs skin tissue at three levels 
Stimulates the key markers of cell proliferation, cell migration and the DEJ (Dermis-Epidermis Junction)
Regenerates, restructures and remodels the skin
Stimulates the synthesis of elastin and collagen; boosts the contractile force of fibroblasts
Soothes damaged and weakened skin during the healing process


*Raw material approved by Ecocert Greenlife, conform to the COSMOS Standard
South American supply chain
The Maracuja, native to South America, is a climbing plant very well known for the use of its fruits, which have a high antioxidant content, and from which is extracted a refreshing juice.
PASSIOLINE® is an unsaponifiables concentrate (notably tocotrienols) produced by a patented molecular distillation process from Maracuja Oil. At the same time the oil is produced, the seeds are doubly valuated by the production of an anti-pollution active ingredient, ORMESIA®.
Illustration of our responsible actions
Learn more
PASSIOLINE® is the ideal active ingredient for weakened and damaged skins.

Our in vitro studies showed that PASSIOLINE® repairs all three levels of the skin, by stimulating the cell proliferation & migration key markers as well as those in the Dermis-Epidermis Junction. PASSIOLINE® can also regenerate, restructure and remodel the skin by activating elastin and collagen synthesis, as well as boosting the fibroblasts' contractile strength.

PASSIOLINE® is an oil-based active ingredient, produced by concentrating virgin maracuja oil from Peru. 

This active is upcycled as it is made from maracuja (passion fruit) seeds that are discarded from the Peruvian food industry.

This active ingredient is produced by molecular distillation, a process that extracts the most precious & active molecules in oils, called the unsaponifiables. This process is patented by Laboratoires Expanscience.

Molecular distillation is a physical process, that is green: it doesn't require any solvent. As a result, PASSIOLINE® is COSMOS Approved!
 
See as well