Anti-ageing, antiradical & antioxidant
Patended active ingredient from molecular distillation process
Concentrate of noble molecules extracted from sesame oil
Sustainable sourcing from Africa
INCI : Sesamum Indicum (Sesame) Oil Unsaponifiables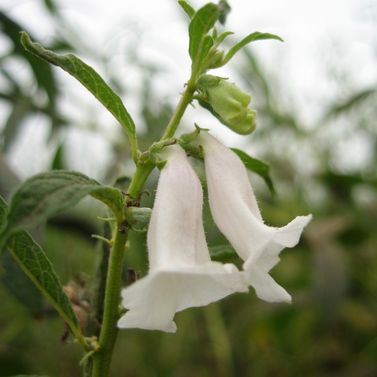 Efficiency
A natural antiradical shield 
to protect skin against external aggressions
Improves skin elasticity


*SESALINE® Bio is certified as 100% Organic by Ecocert Greenlife according to COSMOS standard
African supply chain
Sesame is used in oil form and has excellent stability properties. It contains two powerful natural antioxidants: sesamin and sesamolin, which are unique to sesame oil. 
SESALINE® Bio is a concentrate of precious molecules, the unsaponifiable elements of sesame oil, extracted by molecular distillation. This original patented process was developed by recognised experts at the Laboratoires Expanscience.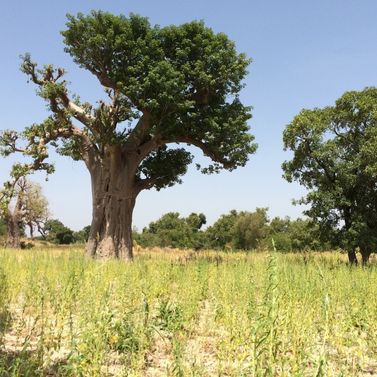 Illustration of our responsible actions
Learn more
SESALINE® Bio, a natural anti-free radical shield that protects the skin from external aggressions.
On a daily basis, the skin is subjected to numerous aggressions (UV, stress, pollution...) that alter it, particularly on a cellular level, and contribute to its accelerated aging. Thanks to its natural composition in antioxidant and anti-free radical molecules, SESALINE® Bio protects the skin from these aggressions and improves its mechanical properties.

SESALINE® Bio is a liposoluble active ingredient, extracted from organic sesame, sourced in Africa. For our sesame supply, we have chosen a partner involved in the development of a BioFair Trade network in the upper Niger valley, which promotes local agriculture. 

It is an active ingredient obtained by molecular distillation, a process patented by Laboratoires Expanscience, allowing the extraction of the most precious molecules of an oil, the unsaponifiable matter, and in particular sesamin and sesamolin, molecules with strong anti-free radical and antioxidant activities.

In-vitro studies have demonstrated the resistance to oxidation, the antioxidant power and the anti-free radical activity of SESALINE® Bio. Concerning the anti-free radical activity, a test showed that SESALINE® Bio protects fibroblasts, cells of the dermis, from the deleterious effects induced by UV rays. SESALINE® Bio also stimulates the gene expression of catalase, an enzyme that contributes to boosting the antioxidant defenses of cells to reduce the signs of skin aging.
See as well