Intelligent moisturizer
Hydrating, lipid-replenishing, soothing
Patented active ingredient from molecular distillation process
Concentrate of noble molecules from linoleic sunflower oil
Sustainable sourcing from Europe
2 versions: Soline® and Soline® Bio
INCI : Helianthus Annuus (Sunflower) Seed Oil Unsaponifiables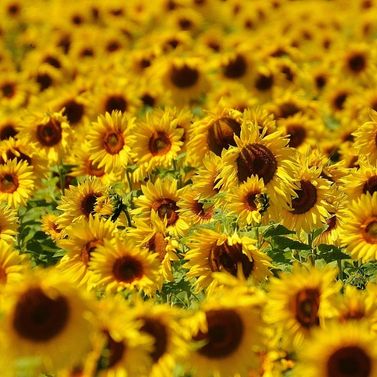 Efficiency
Stimulates the synthesis of key lipids in the cutaneous barrier
by activating PPARα
Reduces the quantity of inflammatory mediators


*SOLINE® Bio is certified as 100% Organic by Ecocert Greenlife according to COSMOS standard
French supply chain
Sunflowers are appreciated for their oil and culinary uses.
Naturally rich in vitamin E, this oil is extremely beneficial for the skin, and is found in numerous cosmetic products.
SOLINE® Bio is a concentrate of precious molecules, the unsaponifiables of sunflower oil, extracted by molecular distillation. This original patented process was developed by recognised experts at the Laboratoires Expanscience.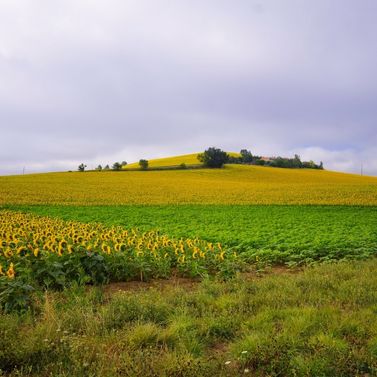 Illustration of our responsible actions
Learn more
SOLINE®Bio is a liposoluble active ingredient, extracted from organic sunflower, sourced and produced in France, in our factory in Epernon.
It is an active ingredient obtained by molecular distillation, a process patented by Laboratoires Expanscience, allowing the extraction of the most precious molecules of an oil, namely sterols, tocopherols: the unsaponifiables.
Molecular distillation is a green process, which does not require any solvent, thus SOLINE® Bio is COSMOS certified.

In vitro studies have demonstrated the lipid-replenishing, moisturizing and soothing properties of SOLINE® Bio. Indeed, the active ingredient boosts the synthesis of key lipids, to reinforce the barrier function of the epidermis and ensure good hydration. Its ability to reduce the quantity of inflammation mediators during chemical stress or UV irradiation demonstrates the soothing properties of SOLINE® Bio.

A clinical study also confirmed our in vitro tests, highlighting the hydrating power of SOLINE®. And a double power with an immediate AND long-lasting effect.
The star ingredient in all formulas, whether in moisturizing, restructuring face care, for sensitive skin, body care, or even sun care and even after sun care!
See as well