Imperfection corrector
A soothing & unifying active ingredient
Active ingredient from biotechnological process
Extract of organic Schisandra sphenanthera berries
Plant sourcing from the central region of China
INCI : Schisandra Sphenanthera Fruit Extract, Maltodextrin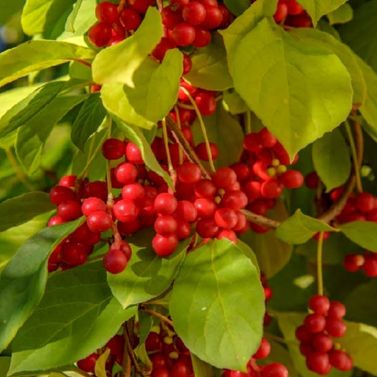 Efficiency
Controls aspecific, vascular and neurogenic inflammation
Rednesses reduction
Reduces the synthesis of melanin and limits its spread through the epidermis
Skin tone unifier






*SWEETONE® Bio is certified as 100% Organic by Ecocert Greenlife according to COSMOS standard
**SWEETONE® Liquid Bio is certified as 20% Organic by Ecocert Greenlife according to COSMOS standard
Asian supply chain
Schisandra sphenentera is a creeper plant whose berries are widely used in traditional Eastern, and particularly Chinese, medicine.
SWEETONE® Bio is a concentrate of active molecules extracted from Schisandra Sphenentera berries by a bio-enzymatic process that protects both people and the environment, patented by Laboratoires Expanscience.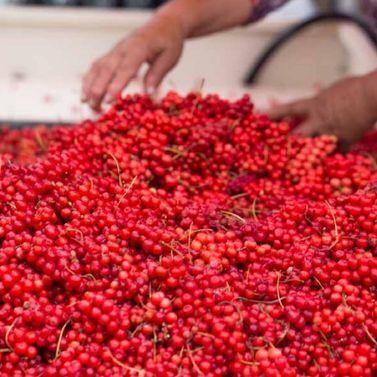 Illustration of our responsible actions
Learn more
SWEETONE® Bio is a hydrosoluble active ingredient extracted from Schisandra sphenanthera berries, also known as the "5 flavors berry", which originated in China in the Sichuan province. This berry is traditionally used in Chinese medicine for its stimulating and revitalizing properties. 

SWEETONE® Bio is socio-eco-designed. It is obtained by enzymatic hydrolysis, which allows to concentrate the peptides and sugars of the plant. SWEETONE® Bio is also available in 2 forms: powder and liquid. This active ingredient is certified ERI 360, the independent label that evaluates the eco-socio responsibility of cosmetic ingredients!

Modern life (with stress and fatigue) and environmental factors (such as pollution, tobacco or sun) can lead to the appearance of skin imperfections, which manifest themselves in various ways: redness, small pimples, spots etc...
SWEETONE® Bio is the active ingredient which will soothe the sensitive skins, correct and unify the skin's complexion.

It regulates inflammation by reducing the production of mediators and limiting the proliferation of endothelial cells in the vessels. It will also regulate the synthesis and distribution of melanin in the epidermis. This allows it to regulate the skin tone, to unify it.

In 2022, we have certified our supply chain of Schisandra berries Fair Wild, this certification ensures the respect of good practices of wild plants harvesting such as the climbing plant of Schisandra.
See as well