Prevention of photoageing & chronoageing

Anti-ageing, anti-gravity 

Eco-designed active ingredient
100% sweet lupine peptides
Sustainable farming in France
2 versions: ACTIMP® Powder Bio* and ACTIMP® Liquid
INCI : Hydrolized Lupine Protein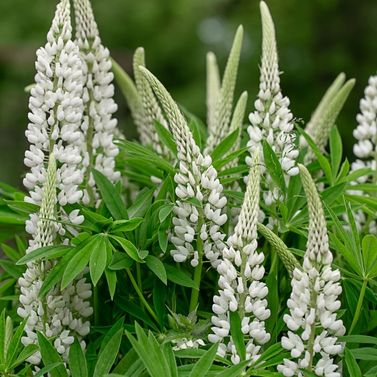 Efficiency
Strengthens the dermal-epidermal junction
Stimulates expression of the essential components of the dermis-epidermis cohesion
Protects the key actors of the dermal matrix
Inhibits metalloproteinases 1, 9, 3
Restores the elastic properties of the skin
Preserves the dynamic properties of the dermis



*ACTIMP® Powder Bio is certified as 100% Organic by Ecocert Greenlife according to COSMOS standard
French supply chain
Lupine is a legume whose seeds are very high in protein and contain secondary oil and minor biologically active components. This plant is an important source of molecules for cosmetic and nutritional products.
ACTIMP® Powder Bio is a concentrate of lupine peptides obtained directly from the seeds, using a bio-enzymatic process patented by Laboratoires Expanscience.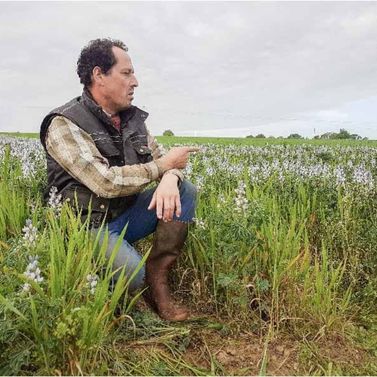 Illustration of our responsible actions
Learn more
ACTIMP® Bio is a hydrosoluble active ingredient, extracted from organic sweet white lupine, 100% made in France: Lupine is grown in the West of France and the active ingredient is produced in France.

This active ingredient is produced by enzymatic hydrolysis, a COSMOS-certified physical process that allows to obtain the peptides from the seeds. ACTIMP® Bio is an active ingredient ultra concentrated in peptides: 100% from lupine!
ACTIMP® Bio is ERI 360 certified, the independent label that evaluates the eco-socio responsibility of cosmetic ingredients!

ACTIMP® Bio is the ideal active ingredient to preserve the skin's tone and firmness and thus prevent the visible signs of aging. Our studies have shown that ACTIMP® Bio protects and strengthens the dermal matrix.

ACTIMP® Bio inhibits the production of proteinases in the dermis, which are responsible for the degradation of extra-cellular matrices. These matrices are essential to the structural and functional maintenance of skin tissue. Thus, at the level of the dermal-epidermal junction, key constituents, such as laminin 5 and collagen 4, are preserved and even stimulated. At the level of the dermis, ACTIMP® Bio stimulates the densification of the dermis by activating the production of Collagens I and 3. ACTIMP® Bio thus acts on the EDD and the dermis to prevent aging. 
Finally, we show that ACTIMP® Bio improves the contraction capacity of fibroblasts, and thus combats the loss of firmness and elasticity of the dermis. ACTIMP® Bio is therefore an excellent active ingredient with a tightening effect.
 
See as well