Anti-ageing, plumping & detoxifying
Active ingredient from a green process
Concentrate of active molecules extracted from avocado cake
Sustainable sourcing from Peru
INCI : Persea Gratissima (Avocado) Fruit Extract, Maltodextrin
 
Efficiency
Stimulates endogenic synthesis of Hyaluronic Acid and increases the volume of the epidermis
Hydric redensification of the epidermis and dermis
Restores cellular function thanks to its detoxifying effect


*Raw material approved by Ecocert Greenlife, conform to the COSMOS Standard
Peruvian supply chain
Avocado research has been one of Expanscience's areas of excellence for the past 40 years, especially in Peru where Expanscience owns a plant to transform them through a patented process. This expertise is now illustrated by a number of patents.
EFFIPULP® is a concentrate of peptides resulting from an enzymatic hydrolysis of delipidated avocado pulp, obtained through a green process that respects the fruit's naturalness. This avocado pulp is exclusively developed by experts at the Laboratoires Expanscience.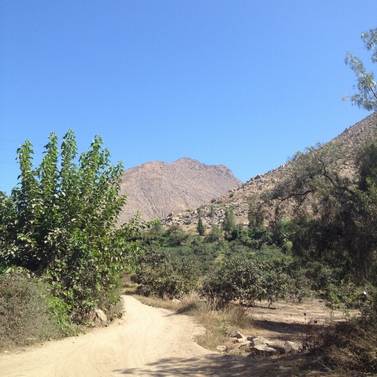 Illustration of our responsible actions
Learn more
For more than 30 years, Laboratoires Expanscience have made the avocado into a product of excellence. Our presence in Lima for over 15 years with our factory Deshidratados Tropicales, ensures a perfect control over our Peruvian avocado supply chain and ensuring its quality, traceability, and durability.

EFFIPULP® is an aqueous active ingredient, extracted from the avocadoes, sourced in Peru. This active ingredient is obtained through enzymatic hydrolysis, a COSMOS approved process which allows us to obtain the peptides from the avocadoes in the shape of a powder. 

At Expanscience, all our ingredients made from avocadoes are obtained from patented process. The whole fruit (skin, pulp, and core) are sliced, dehydrated then pressed, so 100% of the avocado is used!

EFFIPULP® is an upcycled active ingredient: on the one hand, we only source avocados that are deemed unsuitable for the food industry, and on the other hand, it is extracted from avocado cakes, a by-product of the oil pressing, used in our pharmaceutical process.
EFFIPULP® is also certified ERI 360, an independent label which evaluates the eco-socio responsibility of cosmetic ingredients.

Over time, the skin's defense and detoxification systems become less effective: free radicals accumulate, and cellular functions are impaired. Thus, the synthesis of proteins and macromolecules like Hyaluronic Acid are reduced, so the epidermis becomes thinner and dermal and epidermal functions are disrupted.

EFFIPULP® restores the systems that repair and eliminate oxidized proteins all the while stimulating the synthesis of endogenous Hyaluronic acid to naturally detox and replump the skin affected by ageing.
See as well