A melting butter for a rejuvenated skin
Good for your skin & for the planet!
Organic illipe butter is extracted from the nuts' seeds of the Shorea stenoptera tree
Sourced in Indonesia, it helps preserving the Borneo rainforest from deforestation
INCI : Shorea Stenoptera Seed Butter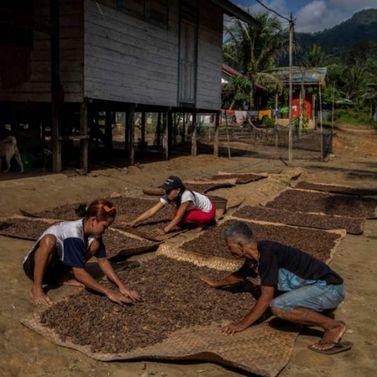 Efficiency
Moisturizes, nourishes & protects your skin
Thanks to its naturally balanced fatty acid composition
Ideal for solid vegan formulations
Thanks to its high melting point
 



*Organic Illipe Butter is certified as 100% Organic by Ecocert Greenlife according to COSMOS standard
Asian supply chain
Organic illipe butter is made from the nuts of the Shorea stenoptera tree, which grows in the Borneo rainforest in Indonesia. Traditionally used to moisturize skin, as well as heal sores and sunburns.
The seeds of the Shorea stenoptera nuts are sun-dried, pressed and filtered. Then, the crude illipe butter is refined, deodourised and decolourised so it does not impact the color and smell of cosmetic formulations.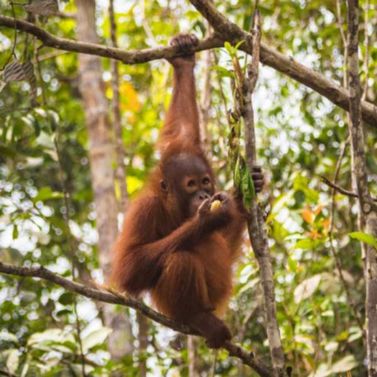 Illustration of our responsible actions
Learn more
The wild ripe nuts of the Shorea stenoptera tree are harvested by hand from the forest floors of Borneo, then boiled to soften their hard shells. Once opened, the seeds are dried in the sun and then pressed and filtered to obtain a pure and raw product. 
The Organic Illipé Butter is then refined, deodorized and decolorized in a refinery certified for organic production.
Very close to shea butter and cocoa butter in its composition, the Organic Illipé butter has a slightly higher melting point. This makes it ideal for use in the formulation of solid vegan cosmetics.
Over the past 50 years, more than 50% of Borneo's original rainforest has disappeared to make way for monoculture plantations, mainly palm. The use of Shorea stenoptera nuts helps prevent deforestation and thus protects the habitat of the orangutans. 
Let's preserve biodiversity in Borneo together: 1 kg of formulated Organic Illipe Butter is 135m2 of rainforest preserved!
In addition, the harvesting of these nuts creates an alternative source of income for local communities, increases economic opportunities for women, and improves the skills and health conditions of workers. 
Our Organic Illipe Butter is Fair for Life certified.
See as well